if lt IE 7 html classnojs ltie9 ltie8 ltie7 lang endifif IE 7 html classnojs ltie9 ltie8 lang endifif IE 8 html classnojs ltie9 lang endifif IE 9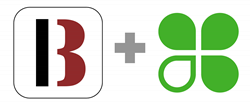 Bravo Pawn Systems has announced a new partnership with First Data, and industry-leading credit card processing company with advanced features. In doing so, Bravo will soon be incorporating some very customer-friendly benefits for pawnbrokers everywhere.

"We've spent the last several years looking for a partner, and set our standards high. In working with First Data and their flagship Clover systems, we're opening up a whole range of new options for our customers' card-processing capabilities", explains Bravo CEO Tally Mack, herself a 5th-generation pawnbroker. "We were incredibly impressed by the devices and capabilities of Clover, and are looking forward to the rollout to our customers."

Among the features this strategic union will offer:

Free Credit Card Analysis: Since many credit card processors consider pawn businesses a "specialty niche choke point", (i.e., subject to upcharges for processing fees), First Data incorporates a free, in-depth analysis process that can examine your entire system, and search for places to incorporate savings that can offset these operational costs.
Seamless Transitioning: Since First Data is the largest credit card-processing company in the industry, making the switch from your current processor is seamless and simple. No gaps in the network means no bumps in the road.
Optional, but Optimal: If you're happy with your current processing company, no problem. "First Data works with every major bank, and is adaptable to any in-store process, so we're confident it's the best option available", explains Mack. "But upgrading will be entirely up to individual pawnbrokers."
The Power of Clover POS: "Clover's POS systems are industry-leading for a reason", says Mack. "By incorporating the advanced features of these processes, we can offer some real benefits. For one, you'll have the option of reducing monthly fees on credit card machines. Clover's wireless terminals work from anywhere in the store. And customers love being handed the easy-to-use Clover terminal when it's time to finish the transaction."
"Bravo is always on the lookout to offer customers benefits that make their businesses simpler, smoother, and more cost-effective", offers Mack. "In partnering with First Data and Clover, we're confident our customers will reap the rewards of this amazing new partnership.
About Bravo:
Bravo Pawn Systems is a point-of-sale, e-Commerce and mobile platform for the pawn industry. Launched in 2011, Bravo is the only pawn software developed by pawnbrokers for pawnbrokers. As the only Microsoft Azure cloud-based pawn software system on the market, Bravo strives to enable pawnshops to grow their business by providing innovative technology and world-class customer service to help them compete with national big-box stores. For more information, visit BravoPawnSystems.com, or follow us on Facebook, Twitter, LinkedIn and YouTube.
Bravo Media Contact:
Millet Concepcion
1-888-407-6287 ext.142
millet(at)buya.com