if lt IE 7 html classnojs ltie9 ltie8 ltie7 lang endifif IE 7 html classnojs ltie9 ltie8 lang endifif IE 8 html classnojs ltie9 lang endifif IE 9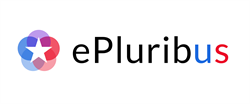 ePluribus, a startup founded by brothers out of Stanford University, today launched a civic engagement tool that fights bots and political meddling to give Americans their voices back. It is the first tool that allows people to reach their elected representatives directly through social media and news sites as verified constituents. By verifying its users, ePluribus empowers Americans to cut through the noise of fake messages and have real impact.

Elected representatives and federal agencies are inundated with messages and have little insight into where they are coming from. In many cases, the messages are completely fraudulent. In 2017, 94% of the 22 million messages sent to the FCC regarding net neutrality were fake. Real Americans with real concerns are being drowned out by bots, big money and foreign influence.

"Everyone who signs up for ePluribus will be able verify themselves as a constituent so they can stand out from political meddling and have priority access to their elected officials," said ePluribus co-founder Aidan McCarty. "Representatives are far more likely to pay attention when they know for sure that the message is from someone in their district. Using ePluribus to send messages is like having a blue checkmark on Twitter; it's a signal that you are real and that you matter."

Social media has become the main platform for Americans to voice their political opinions. However, posts on social media rarely reach decision-makers and have almost no impact on policy. While social channels have been effective for venting frustrations, the rampant fake accounts and anonymity make them ineffective for achieving real change. With nearly half of all Facebook and Twitter users in the U.S. saying they post about politics, ePluribus provides an effective way to leverage these platforms for people to interact with their representatives. ePluribus changes the game in civic engagement, helping Americans seamlessly turn their posts and tweets into impactful messages to elected officials.

"We meet people where they are already talking about politics — on social media and on news articles — making it easier and more social than ever before to reach out to representatives," said ePluribus co-founder Liam McCarty. "This is just the first step we are taking to increase transparency and move American democracy into the 21st century."

"By integrating directly with social media, ePluribus is doing something we've never seen in civic tech," said Nick Troiano, executive director at Unite America and advisor for ePluribus. "Previous technology efforts to help engage citizens have primarily focused on building entirely new platforms for political discourse. The ePluribus extension will make it vastly easier for any American to speak up and be heard."

The ePluribus web extension is easy to use. Once users add the extension and fill out a few simple details, they have immediate access to connect with their representatives. On Facebook, Twitter and at the end of articles on major news sites, a drop-down menu appears with all of the users' elected representatives at the federal, state and local level. The user can simply select one or more representatives, post as they normally would, and ePluribus sends the text of their post as an official message to the decision-makers. You can try ePluribus here.

ePluribus was founded by two brothers from Wisconsin with a vision: to build a more secure, engaged, and unified democracy. The company has raised over $900K through crowdfunding and angel investment, including from the investors behind PlanGrid and Addepar.

The ePluribus extension is now available on Chrome, with functionality for other browsers and a mobile app being released in the coming months. Users can now interact with representatives through ePluribus, with the verified identity feature available in early Q2.

About ePluribus
ePluribus was founded by two brothers from Wisconsin with a vision: to build a more secure, engaged, and unified democracy. For more information, please visit https://epluribus.io.