if lt IE 7 html classnojs ltie9 ltie8 ltie7 lang endifif IE 7 html classnojs ltie9 ltie8 lang endifif IE 8 html classnojs ltie9 lang endifif IE 9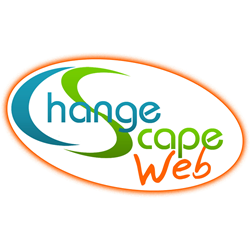 Changescape Web, of St. Charles, Missouri recently joined the Painting and Decorating Contractors of America (PDCA). Changescape is a National sponsor of the organization.

As a member and sponsor of PDCA, Changescape Web is committed to helping the organization and its members grow by maintaining a digital marketing strategy dedicated to painting contractors. They have launched a new division of the company called PainterSEO.com, which is focused on solutions to get painting contractors found online and generating leads.

The Painter SEO team at Changescape Web is comprised of digital marketing experts with decades of digital marketing strategy and implementation experience. They work to establish best practices that work for painting contractors. They share and collaborate with each other so that they can deliver the best solutions to their painting contractor clients.

John Schwent, Associate Director of PDCA looks forward to a rewarding partnership with Changescape, stating:

"PDCA is happy to have Changescape as a partner. Our members were excited to meet Ken at our EXPO event and have already been collaborating on ways Changescape can help them in online and social media marketing and SEO. We're looking forward to a prosperous relationship for our members."

Ken Tucker, owner and founder of Changescape Web, sponsored a vendor's booth at the annual PDCA Expo on March 7, 2019 in Savannah, Georgia. He also facilitated the brain melds on online / social media marketing held during the week.

Ken is very enthusiastic about working with the PDCA. He states:

"We are excited to be a member of the PDCA, their staff has been fantastic to work with. We look forward to helping painting contractors improve their online presence and grow their business. We very much appreciate the warm reception we received at our vendor booth and at the brain melds and we look forward to a long and beneficial relationship with the organization and its members."

About Changescape Web

Changescape Web was founded in 2005 by Ken Tucker. They focus on building websites that generate customers for clients in the St. Louis and St. Charles metro area, as well as across the U.S. Changescape Web services include Marketing Strategy, Website Design, Search Engine Optimization, Social Media, Lead Generation, Marketing Automation, and Managed Marketing Services. Their top priority is helping clients grow their business through a comprehensive, holistic approach, utilizing Digital Marketing.

Changescape Web is a Google Partner, which is awarded to companies with Google Ads skills and expertise. The company has been selected as a Top Local Agency for the last four years by UpCity, which is a comprehensive project management, SEO, local, social and reporting platform.

Ken Tucker is a Duct Tape Marketing Master Consultant, which is the highest level of certification awarded by Duct Tape Marketing signifying that Ken has mastered a repeatable, consistent approach to marketing. Ken was also one of the first certified SEO Consultants through SEO for Growth, serving the St. Louis area. He is an Inbound Certified Consultant with HubSpot Academy, which keeps him up-to-date with the latest inbound best practices and research.

About PDCA

The Painting and Decorating Contractors of America is dedicated to the success of painting and decorating contractors through ethics, education and excellence.

Founded in 1884, the Painting and Decorating Contractors of America (PDCA) is a national trade association dedicated to the success of painting and decorating contractors through ethics, education, and excellence. PDCA is recognized and supported by many industry manufacturers and suppliers as the premier organization committed to helping professional painting and decorating contractors improve their business.

PDCA is the only trade association dedicated to the success of the nearly 310,000 painting contractors in America and Canada. PDCA offers contractor members many opportunities to develop and grow through participation in education programs, attendance at local networking meetings, use of PDCA Industry Standards and much more.