UNCF Joins the Global #GivingTuesday Movement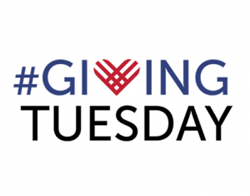 UNCF joins #GivingTuesday to encourage philanthropy through education. Benefiting historically black colleges and universities, UNCF aims to change the narrative of HBCUs across the nation by equipping minority students with the resources necessary to transition into college and ultimately the workforce. With the recent release of UNCF's new publication, HBCUs Make America Strong: The Positive Economic Impact of Historically Black Colleges and Universities, the value can be seen in how HBCUs perform in annual job creation and economic development: 134,000 jobs nationwide and almost $15 billion in total national economic impact.

"The foundation of UNCF was built on the act of giving," said Dr. Michael L. Lomax, president and CEO of UNCF. "UNCF's participation in Giving Tuesday shows our steadfast commitment to educating our students and providing resources to our HBCUs; ultimately having a great impact on the nation. And, of course, securing a better world for the next generation starts with a quality education."

#GivingTuesday, a global day of giving that harnesses the collective power of individuals, communities and organizations will occur on November 28. Held annually on the Tuesday after Thanksgiving (in the U.S.), the day serves as the kickoff to the holiday giving season, inspiring people to collaborate in improving their local communities and to give back in impactful ways to the charities and causes they support.

5 Reasons to Give to UNCF

60,000 young people are in college right now with UNCF's help; but UNCF can only help 1 out of 10 students who apply for scholarship assistance due to insufficient available funding.
$27,000 is the average amount of college loan debt owed by graduates with a bachelor's degree. Imagine starting out in life with such a huge debt.
2/3 of job openings will require a post-secondary education or training by 2020.
100% of American industry is demanding a better-educated workforce.
Today, the nation's HBCUs make up just 3% of America's colleges and universities, yet they produce almost 17% of all African American graduates and 25% of African American graduates in the STEM fields of science, technology, engineering and mathematics?—?the critical industries of the future.
Help UNCF raise its #GivingTuesday goal of $150,000 and make a difference in a student's life.
1. Donate today by visiting https://www.uncf.org/givingtuesday
2. Text UNCFNA to 50555 to give $25
3. Share your donation on social media using the #givingtuesday #changethenarrative
For more information on UNCF, visit https://www.uncf.org and stay connected via social media @uncf.
About UNCF
UNCF (the United Negro College Fund) is the nation's largest and most effective minority education organization. To serve youth, the community and the nation, UNCF supports students' education and development through scholarships and other programs, supports and strengthens its 37 member colleges and universities and advocates for the importance of minority education and college readiness. UNCF institutions and other historically black colleges and universities are highly effective, awarding 17 percent of African American baccalaureate degrees. UNCF administers more than 400 programs, including scholarship, internship and fellowship, mentoring, summer enrichment and curriculum and faculty development programs. Today, UNCF supports more than 60,000 students at over 1,100 colleges and universities across the country. Its logo features the UNCF torch of leadership in education and its widely recognized motto, ?A mind is a terrible thing to waste." ® Learn more at UNCF.org or for continuous updates and news, follow UNCF on Facebook, Twitter and Instagram at @UNCF.
About #GivingTuesday
#GivingTuesday is a global giving movement that has been built by individuals, families, organizations, businesses and communities in all 50 states and in countries around the world. This year, #GivingTuesday falls on November 28. #GivingTuesday harnesses the collective power of a unique blend of partners to transform how people, think about, talk about, and participate in the giving season. It inspires people to take collective action to improve their communities, give back in better, smarter ways to the charities and causes they believe in, and help create a better world. #GivingTuesday demonstrates how every act of generosity counts, and that they mean even more when we give together.