Silverado Supports Alzheimer's Disease Conference in Armenia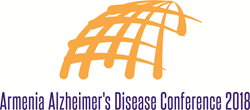 Silverado, a national leader and innovator in the care of people living with dementia, is using its experience and clinical skills to help people facing the disease worldwide. On Friday, October 26, 2018, memory care professionals will gather at Yerevan State Medical University to discuss the future of dementia care in Armenia. The Armenia Alzheimer's Disease 2018 conference was conceived by Armenian leaders in dementia care to help build the knowledge and awareness necessary to meet this rising challenge. A range of experts will share their insight into how the unique challenges faced by those affected by dementia in Armenia can be overcome.

Alzheimer's disease and other dementias are prevalent and on the rise in Armenia, but a lack of knowledge regarding diagnosis, care and treatment creates many challenges for those living with the disease and their loved ones. "In Armenia, dementia is still often treated as a mental illness," comments Dr. Jane Mahakian, Ph.D., Founder of Alzheimer's Care Armenia, one of the experts behind the conference. "This is just one of the many obstacles we're working to overcome by making a concerted, organized effort toward education and communication," she added.

Joining Mahakian at the conference are Professor Mikhayil Aghajanov, MD, Chairman of Biochemistry, Yerevan State Medical University; Professor Hovhannes M. Manvelyan, MD, PhD, Chairman of Neurology Department, Yerevan State Medical University; Vic Mazmanian, Dementia Caregiving Expert and Silverado Senior Director of Faith Outreach; as well as other treatment and care professionals.

"Each presenter at the conference is attending out of a deep love and connection with Armenia and its people," says Mazmanian. "It's our hope that by sharing insights we can raise the level of care for those living with dementia in Armenia."

For more information:
Silverado.com/Armenia
AlzheimersCareArmenia.org

About Silverado

Silverado is Great Place to Work-certified. Founded in 1996, our goal is to enrich the lives of those with memory loss by changing how the world cares for people with cognitive decline, patients on palliative and hospice care, as well as those choosing to receive home care. This foundation allows Silverado – and its associates – to leave behind previous misconceptions and operate in a way that provides clients, residents and patients with utmost dignity, freedom, respect and quality of life. Silverado has grown to become a nationally recognized provider of home care, memory care assisted living and palliative and hospice services. With more than 54 locations across Arizona, California, Illinois, Texas, Virginia, Washington, Utah and Wisconsin – the company strives to deliver world-class care and unmatched service. To learn more, visit silverado.com or call (866) 522-8125.