Navesink Dental Care Celebrates Hundreds Of Five-Star Reviews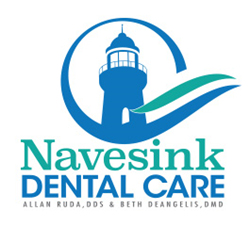 30 years of dedication and professionalism to dentistry have made Navesink Dental Care the most reviewed dental practice in the area.

At Navesink Dental Care, their goal is to make their new patients feel like family and leave feeling like they received the very best dental care. With no low Google ratings and plenty of satisfied, loyal patients, Navesink Dental Care is more than meeting that goal with their existing patients.

"They are the best of the best – welcoming, friendly, and attentive every single visit. They treat you like they've known you for decades and truly care about your wellbeing," patient Sara said.

To celebrate with the residents of Red Bank and Middletown, they are offering a new patient special of $99 for a complete dental exam, x-rays, and cleaning, (for patients 18 years and up). They understand the cost of dental health care can be high, so they have provided a variety of choices for their patients, including financing options, in addition to this celebratory new patient special.

"We are so honored that our community thinks so highly of us. We are dedicated to remaining a practice they trust. To show the residents of Red Bank and Middletown that haven't been to us yet that we are worth their valuable time, we are offering them an introductory special," Dr. Allan Ruda said.

Navesink Dental Care is headed by Dr. Allan Ruda, DDS, and Dr. Beth DeAngelis, DMD, a married couple that is devoted to their community. The practice houses professionals that deliver multiple specialties, all under one roof: cosmetic dentistry, general and family dentistry, Invisalign, dental implants, dentures, laser dentistry, oral cancer screenings, TMJ, and sedation dentistry – to name a few.

With decades of experience and rave patient reviews, Navesink Dental Care has established their practice as the place to go to in Red Bank and Middletown for quality dental health care.

Connect with Navesink Dental Care:
https://www.navesinkdentalcare.com
(732) 741-7733

About Navesink Dental Care:

Whether you keep up with your dental care and just need a quality cleaning or if you have neglected your oral health and need a lot of compassionate, state-of-the-art health care, Navesink Dental Care has you covered. They offer innovative technology, like intraoral cameras and computerized anesthesia all from the comfort of their newly renovated, modern exam rooms featuring ultra-plush dental chairs for patients' ultimate comfort.