McDougal Eye Center in Mesa, Ariz. to Join American Vision Partners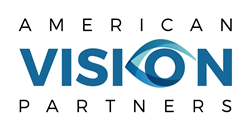 American Vision Partners, one of the largest and fastest growing eye care practice management organizations in the nation, and Southwestern Eye Center, an affiliate of American Vision Partners, announced the strategic partnership with Mesa, Arizona-based McDougal Eye Center. The affiliation of the two businesses will improve the quality of care for patients in the Mesa area by bringing more comprehensive vision care services to the community.

Under the Southwestern Eye Center brand, Dr. Guy T. McDougal and the team at McDougal Eye Center will continue to provide patients with the attentive care for which they are known. "We couldn't be more thrilled to join the team at American Vision Partners and Southwestern Eye Center," McDougal said. "Their commitment to putting patients first is consistent with the way we have built our practice and we are excited about all of the benefits this partnership will bring to patients throughout the Mesa community."

"We are committed to providing best-in-class vision care throughout Arizona, and by partnering with McDougal Eye Center, we will bring our unique brand of eye care to even more patients throughout the Mesa area," said Kyle A. Bohannon, President & CEO of American Vision Partners. "Dr. McDougal's loyal patients will now have access to leading-edge technology, new services and nationally recognized surgeons."

McDougal Eye Care specializes in eye exams, contact lens fittings, the diagnosis and treatment of medical eye conditions and preoperative and postoperative care for procedures, including cataract and LASIK surgery.

The affiliation with McDougal Eye Center represents the third partnership announced by American Vision Partners in 2018. American Vision Partners partnered with Miles Eye Center in June 2018 and M&M Eye Institute in September 2018.

To learn more about a partnership with American Vision Partners, please visit https://www.AmericanVisionPartners.com, or contact Andrew Hewlett at [email protected]

About American Vision Partners
American Vision Partners ("AVP") is one of the nation's largest and fastest growing eye care physician services organizations. AVP serves communities throughout Arizona and New Mexico with more than 110 nationally recognized doctors and 47 locations, including 24 ambulatory surgical centers. We partner with the most respected ophthalmology practices in the country and share a best-in-class management system, infrastructure and technology to provide the highest-quality patient care. Our partner practices, including Barnet Dulaney Perkins Eye Center, Southwestern Eye Center and M&M Eye Institute, each have been in practice for more than 35 years. For more information, please visit https://www.AmericanVisionPartners.com.

About McDougal Eye Center
McDougal Eye Center has two locations in Mesa, Arizona. Dr. McDougal has been in practice for more than 35 years. McDougal Eye Center is committed to providing high-quality eye care in a professional, caring environment, offering a wide array of general and specialized services, as well as eyeglasses and contacts. The McDougal Eye Center team is dedicated to helping patients improve their vision, while looking their personal best.